Caro and Abbie welcome you to Creative Moments
We seem to have had a technical issue with the Challenge Blog which seems to have vanished.
we are working to get us back up and running again. Sponsor Badges will be added as soon as possible
Challenge 10 Is still open, we are hoping to retrieve the entries that we have so far. We appologise for any inconvenience caused and rest assured we are doing everything in our power to get back on track.
CHALLENGE 10
Buttons and Bows
Our Sponsors are
QKR
QKR are offering 5 Digis of winners choice
Fresh Brew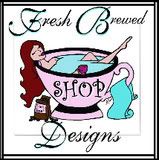 Heather is offering 3 Digis of winners choice
DT Inspiration
Emma
Ruth
Leona
Caro, Abbie and the DT Team
xxx